Privacy policy – use of personal data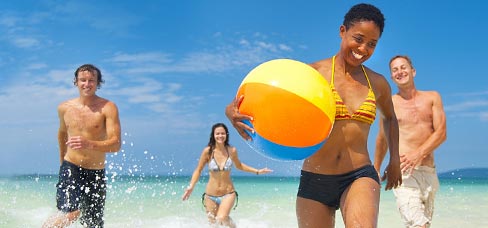 Personal data policy for newsletters and marketing
Gotogate applies the Swedish Personal Data Act (1998:204). By purchasing a service/product from us or registering your details with us, you consent to us processing these details for specified purposes.
Personal data refers to all information relating to a person which has been stored in some form. This includes e.g. your name, e-mail address, postal address, telephone number, invoice and account information and other information which you submit relating to yourself and your family when you create a profile or register with us.
The details you submit to Gotogate on the website will be used for administration and to allow us to maintain a high level of service to our customers. These details will be used to help us supply the service you ordered, provide you with the products you require, give you information on news and competitions, send out our newsletter, send out marketing and offers, or provide other information that we think you might be interested in. This information will also be used for statistical purposes and to improve website content, and for updating our databases.
Personal data relating to account information when paying for our products/services will be processed only in order to complete your purchase and will only be submitted to a third party if so required in order to implement and administer your payment and take payment for your booking.
Gotogate is part of a group for which European Travel Interactive is the parent company. Gotogate reserves the right to freely process and transfer the details within the group. Gotogate reserves the right to freely transfer the details to a third party in the event of the sale or purchase of a company or assets, or if European Travel Interactive, another company within the group or assets within the group are acquired by a third party and the personal data will be one of the transferred assets.
The data may be shared with our partners and other participants operating on behalf of Gotogate, e.g. subcontractors with a view to fulfilling contracts between users and Gotogate.
We may also submit the data to a third party for marketing purposes or with a view to meeting a legal obligation or if so required by law or court decisions.
Personal data which you have submitted to us on the website and which is not attributable to you personally, such as information on family members and friends prior to booking services or membership of the "My pages" service will only be stored for your own private purposes. This means that Gotogate will not use this data to get in touch with relevant people or otherwise avail itself of the information.
You personally are responsible for ensuring that the data is updated on the website or by contacting Gotogate. If you wish to update or correct data submitted, or if you have any questions or views relating to our services, the information we collect or your rights, you are welcome to contact us at ca.gotogate.com.